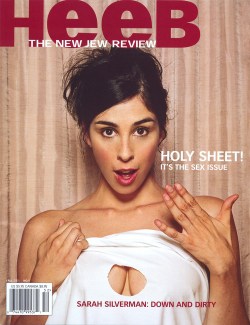 Sarah Silverman is no Snakes on a Plane, but the slapdash movie bearing her name suffers from the same problem: overexposure.
It's a decidedly modest, hipster form, but it's overexposure all the same, and deadly. Sarah Silverman: Jesus Is Magic would play much better if you'd never heard of the comedienne, or had only watched her walk off with The Aristocrats.
But that's not really possible, is it?