Just in case you're wondering, I'm still alive, although you'd never know it from this Web site.
For those of you whose existence feels meaningless without my wisdom, I'll run through all the movies I've watched recently but won't be writing essays about. (You'll still be lacking wisdom, but something is better than nothing, right?)
You might think it's dismissive to dispense with these seven labors of love in 17 syllables apiece, and you'd be correct. And you might wonder how Balthazar Getty shows up in two of these movies, and it's an excellent question to which I have no answer.
But enough of my yakkin'. Let's read impossibly short poems!
Wordplay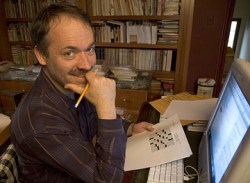 Film about crosswords
clever, but not quite enough
following Spellbound.
Cars
Pixar's first backfire;
the crass, dumb songs make it stall;
flaccid and flabby.
Feast
Greenlight goes for gore;
it's Alien in a bar;
Mewes apes Barrymore.
Don't Look Now
When your daughter drowns,
you must beware the dwarf in
the red rain slicker.
Lonesome Jim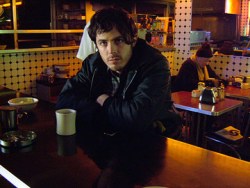 This movie was fine —
better when it was Zach Braff's;
Shame, Steve Buscemi.
Lost Highway
I once quit watching
halfway through; my former self
says, "You were smart then."
The Matador
Pierce plays it seedy;
Kinnear plays it needy. Hey!
No haiku rhyming.