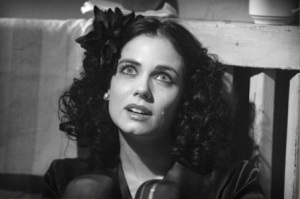 Rather than merely join the chorus of those who dismissed Brian De Palma's The Black Dahlia, and rather than cast a dissent from the general critical favor accorded The Illusionist, I'll respond to critics I enjoy and respect whose perspectives on these movies differ significantly from mine.
This is, to some degree, an act of self-doubt. I disliked both films and have no difficulty enumerating their faults. But part of me fears I didn't open myself adequately to the movies, or watch them closely enough.
Most importantly, though, these essays from other critics do a better job articulating and developing the movies' themes than the filmmakers do. These writers see great things in The Black Dahlia and The Illusionist. I see them, too, although I think they're in raw form in both movies.