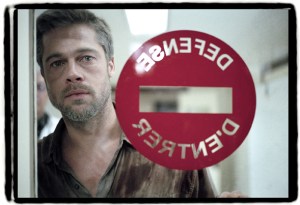 Why is it that the skillfully made and human Babel doesn't resonate more, and feel more honest and rich?
Its blunt-instrument trailer aside, the movie from director/co-scenarist Alejandro González Iñárritu is sensitive and restrained, letting its four loosely related stories stand largely independent of each other and never forcing additional connections between them. The movie is never maudlin, its performances and individual plot strands are credible and involving, and the character of a deaf Japanese teenager is written and performed with an alarming authenticity as it moves toward literal and emotional nakedness.
Yet as well crafted as Babel is — a huge improvement over the director's unnecessarily convoluted 21 Grams — there's something off about it.