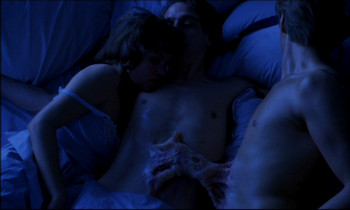 When you think of David Cronenberg, you're likely to see fusion: Brundlefly, a living typewriter, a gun made of bones.
All of those are the work of Carol Spier, Cronenberg's art director (from Fast Company through Videodrome) and production designer (from The Dead Zone forward, with the exception of Spider).
It's easy to reduce Cronenberg to those signature images, which clearly reflect his longstanding concern with the relationship between technology and the flesh. Yet his two most recent movies — A History of Violence and Eastern Promises — have revealed a filmmaker of startling economy and density who doesn't need to lean so heavily on those old tricks.
Cronenberg's and Spier's aggressive use of the tangibly repulsive — their creations have a physicality that's unparalleled in cinema — obscure their more-mundane (but no less impressive) storytelling skills.