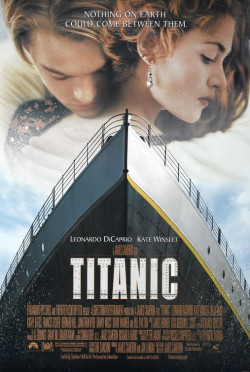 After two weekends, the only question remaining about The Dark Knight's box-office prowess is whether it will become the all-time domestic champion, toppling Titanic. It's unlikely, but Christopher Nolan's second Batman movie is a very good bet to unseat Star Wars from second place, as long as we don't consider pesky factors such as inflation.
Titanic earned nearly $601 million in the U.S., while Star Wars has grossed $461 million. After 10 days, The Dark Knight stands at nearly $314 million.
That's a big gap, but if Batman follows the lead of Iron Man, he'll be north of $550 million — well ahead of George Lucas and within spittin' distance of James Cameron. Iron Man has earned roughly 44 percent of its gross since its second weekend, after which it stood at $178 million.
And if The Dark Knight has anywhere close to the staying power of Leonardo DiCaprio and Kate Winslet — who topped the box office for 15 consecutive weeks — Titanic might be sunk.
But Cameron shouldn't sweat too much — yet. The Dark Knight lost a greater percentage of its business in weekend two (52 percent) than Iron Man at the same point in its release (48 percent).
(And while I can't prove it, this was written before Variety came to the same conclusion.)
Continue reading for the week's full rankings and the methodology.