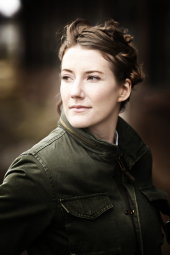 My 2008 album begins in Utah and ends in (or near) hell. Whether you think the distance between the starting point and the destination is a lot of territory or not much, we do get to travel pretty far afield. There's sunny California with the Botticellis, lovely inner-city Baltimore with DoMaJe, Iraq with the estimable Danny Elfman, and someplace sublimely absurd with Flight of the Conchords.
This is the third year for this approach to the year in music, and the rules are simple: I pick my favorite songs, with no previous winners allowed, and no more than one song from an artist. These constraints didn't limit me much: Only one band got bonged for previous inclusion, and only Kathleen Edwards and the Gutter Twins would have gotten two selections without my dumb regulations.
The list was drawn from roughly 1,500 songs released in 2008 that I've consumed.