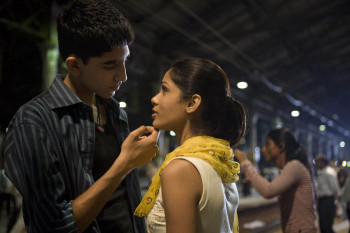 Slumdog Millionaire has slipped in and out of the Box Office Power Rankings since the weekend starting December 19 — spending four of those weeks in the rankings and two weeks out.
It seems telling that this past weekend, Millionaire again came out on top of our rankings, five weeks after it initially won. In both cases, Slumdog's victory accompanied a significant increase in the number of venues at which the movie was playing — 169 to 589 on December 19, and 582 to 1,411 on January 23.
But there's also evidence that the Danny Boyle-directed movie has been able to maintain public interest and enthusiasm over an extended period of time, beyond simply expanding its release. In each of its four appearances in our rankings, it has been in the top three for per-theater average.
That six-weekend performance is pretty amazing when you consider the cultural half-life of most movies now can be measured in days; Slumdog Millionaire has a staying power that rivals The Dark Knight.
Consider it one more reason the movie is approaching being a shoo-in for the Best Picture Oscar.
Continue reading for the methodology and the week's full rankings.