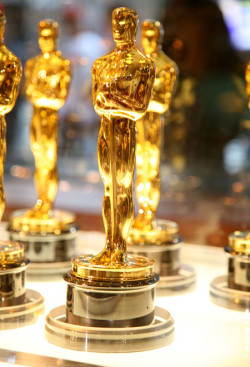 The announcement that the Academy Awards will double the number of Best Picture nominees this year has certainly generated buzz, although it has mostly led to jokes about the length of the awards telecast. (And while we're at it: What's the deal with airline peanuts?) The Film Experience's Nathaniel Rogers summarizes the reactions and remains doubtful that the move will broaden the appeal of the nominees:
"Mostly the expanded competitive field will just mean more slots for the type of movies Oscar likes to nominate — i.e., serious dramas, message movies, period pieces, war films, and films that smell of prestige in some way (lauded source material, famous auteurs, you know the type)."
I'm skeptical of his skepticism — at least looking backward.
Poll
Do you like or dislike the idea of expanding the number of Best Picture Oscar nominees from five to 10?
Voting is now closed for this poll, but here are the results: