(A warning: If you're bothered by spoilers, images of fellatio, or discussions of fellatio, avert your eyes.)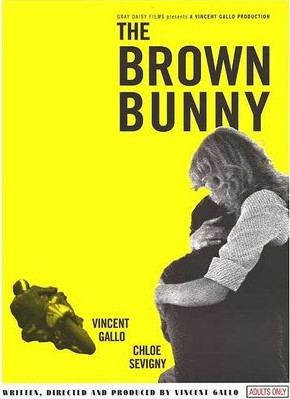 The Brown Bunny gave Roger Ebert cancer, and it features a real blowjob. And the girlfriend is dead.
In 18 words, I've summarized the hullabaloo surrounding (and the post-climactic revelation of) Vincent Gallo's shockingly vain vanity project from 2003. I can even spare you from the "boring" parts of the movie — basically the first 80 of its 93 minutes — and help you indulge whatever prurient curiosity you might have by pointing to an in-depth description/analysis and video of the oral-sex scene.
But the film as a whole is actually oddly fascinating, especially in the context of its initial critical drubbing and the filmmaker's reaction to that reception.