The goal: Make an album from favorite songs released in 2009, with special attention paid to the arc and to the relationships between songs.
The rules: one song per performer; artists featured in the previous three years of this project are excluded.
The caveats: I listen to a lot of music, and I estimate this list is culled from roughly a thousand songs from the past year. But I don't hear everything, and my listening is constrained by both taste and work. These are merely favorites.
The results: I had a much easier time selecting and sequencing in past years; the order here is more random than I would like, and it feels like it's missing some connective tissue. But these 16 tracks (totaling just more than an hour) do follow a path. This album puts up a defiant front before revealing its heart, and then it falls into a dark and cold place for much of its second half before recovering a little at the end. A line in the final song is "I believe in growing old with grace," and I think that can be seen as a loose theme running through this collection.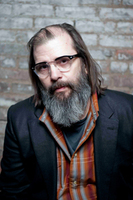 Steve Earle, "Lungs." On this selection from his collection of Townes Van Zandt songs, Steve Earle gives little indication at the outset what he's going to do to his mentor's "Lungs." It's an acoustic guitar, and then Earle singing alone, distorted and hoarse. But when the acoustic guitar returns, there's a sound like a machine starting and warming up next to it; it's an electric guitar by Tom Morello of Rage Against the Machine, followed by some hushed feedback foreshadowing, and the guitarist is about to steal the track from both the legendary Van Zandt and the singer. Earle holds his own, certainly, and the song is undoubtedly sturdy: "Gather up the gold you've found / You fool, it's only moonlight." But Morello, adding little more than lively color, provides the track's blood. (Download of dubious legality: BeeMP3.com/download.php?file=5454029&song=Lungs.)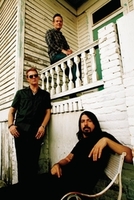 Them Crooked Vultures, "Bandoliers." Josh Homme, Dave Grohl, and John Paul Jones made one of the best rock albums of the year by attacking the eternal problem of the supergroup simply: They made a record that is exactly the sum of its parts. Rather than try to top their famous bands — Queens of the Stone Age, Nirvana, Foo Fighters, and Led Zeppelin — or work to craft an identity ridiculously divorced from them, the trio sounds pretty much like you'd expect from a casual gathering of these luminaries. Homme, as the singer and guitarist, leads the way, but the contributions of each man are self-evident. "Dead End Friends" is a perfect summation, but I prefer "Bandoliers." Homme channels the vocals of his frequent collaborator Mark Lanegan, adds his typically articulate guitar, and distills the hook to four pairs of notes. The entrance of the drum is jarringly blunt, but it's an appropriate sign of impatience; the drums are harsher than the song suggests, but they give "Bandoliers" most of its bite. And Jones — the Ringo of Led Zeppelin — is an integral mimic here, echoing the core riff on bass and lending it some muscle, and contributing a keyboard solo over machine-gun guitar/drum interplay.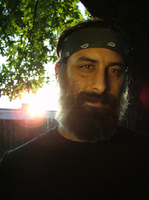 Old Canes, "Trust." It clearly starts as a cynical cautionary tale — "Little one be careful / There are people out there who will steal your soul / You can't trust everyone / The more you suspect the more you know" — but it's the urgency of the vocals and of the acoustic guitar that reveals the hurt at the source. And that's just the beginning. The admonitions finally give way to a bright glockenspiel, aggressive playing, and a refrain of "There is a reason to love and trust." The rockin' folk outfit of Chris Crisci (of the Appleseed Cast) has created a song of bold ambivalence. (Free download: Saddle-Creek.com/sounds/OldCanes_Trust.mp3.)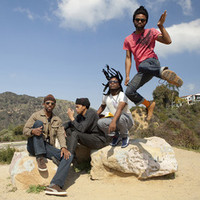 BLK JKS, "Summertime." From the South Africa band's Mystery EP comes this invigorating exercise in instrumental and vocal play. The production gives everything a hazy, soft-focus sound, and in truth it's less a song than a series of layered vocal, percussion, and guitar textures. Yet it's a subtly daring showcase for this quartet's nearly catchall sound, and just before the three-minute mark, the guitars stage a coup and drive the track home. It's a shame that the full-length follow-up After Robots wasn't the fulfillment of this EP's promise.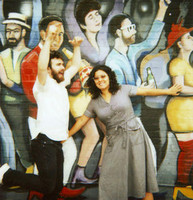 Liam Finn and Eliza Jane, "On Your Side." The son of Neil Finn (of Crowded House and Split Enz), Liam Finn has by his mid-20s perfected an oddly organic style of constructed/manufactured/processed pop. Technology is obviously integral (in both production and the nature of the sounds), yet Finn's sensibilities are human, and his voice is sweetly pure. On this track from his Champagne in Seashells EP collaboration with Eliza-Jane Barnes, Finn sings backup, but the musical backdrop clearly belongs to him, as if from some extraterrestrial music box. Barnes keeps things grounded, both in sentiment and tone, and there's a balance here between the mundane and the strange.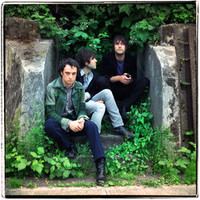 The Blakes, "Lurleen." Perfect garage pop, with the hook and rough edges sucking you in and the wistfulness and harmonies blocking escape. The trio is seriously rock and roll — perhaps to a fault — but there's a literary bent, with "Lurleen" showing a storyteller's eye for the revealing detail: "I met Lurleen in a drugstore in the south side of downtown / She was hiding a drink in her jacket." In the lyrics there's also an empathy with the title character that feels genuine: "'She said, 'Back in the day I had a pretty mean game I'd like to try on you.' / But I just nodded my head and listened." You can even hear that humanity in the soaring background singing.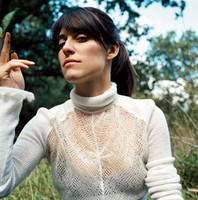 Ben Gibbard and Feist, "Train Song." The pairing of Feist and Death Cab for Cutie's Ben Gibbard on this track from the Dark Was the Night benefit compilation might be the prettiest singing I heard all year, in the context of a simple, conflicted love song: "It's many hundred miles and it won't be long." Feist dominates Gibbard, but he serves as an anchor when a tremulous excitement peeks through in her voice. (Download of dubious legality: BeeMP3.com/download.php?file=5586720&song=Train+Song.)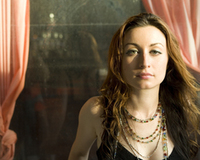 Mieka Pauley, "All the Same Mistakes." Mieka Pauley cut this recording of her "All the Same Mistakes" (which originally appeared on 2007's Elijah Get Your Gun) for Daytrotter.com, and the unadorned version is a testament to both the song and her performance skill. Even in this live context, her phrasing is exquisite — deeply felt and natural yet precise — and as the song escalates, pauses, and re-builds, her voice reveals facets beyond the plain huskiness of the opening verse. The acoustic guitar is a simple, emphatic accent, but Pauley's voice is the show. (Free download: Daytrotter.com/dt/mieka-pauley-session/20030521-3737800.html.)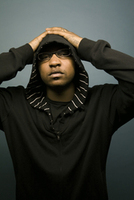 P.O.S., "Let It Rattle." The lead track from Never Better is a good illustration of the two worlds from which Stefan Alexander came, as he was a part of the punk scene before becoming a hip-hop artist. The nimble raps and brutally loud drums are expected, but the production (as usual for P.O.S.) is rich, dynamic, and gigantic, with a vocal melody in the chorus and a careful sculpting of aural elements. There's a vocal and lyrical anger here, but the structure and care with which it's been made are an admission that it's at least partly a performance. And there's a break for a playful, telltale clarification: "Now what do you do? Exactly. Not 'exactly' like you don't do anything 'exactly.' But more like, 'What exactly do you do?'"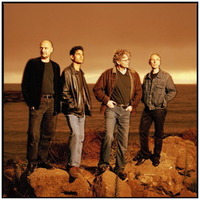 Kronos Quartet, "Tashweesh (Interference)." The David Harrington-led Kronos Quartet has always championed music from around the world and compositions that don't sound like traditional string quartets, but its collaborations with Clint Mansell (on the scores for Darren Aronofsky's Requiem for a Dream and The Fountain) have revealed particularly fertile territory. The melding of techno and classical music within minimalist and narrative contexts has produced accessible, poignant, forward music full of nuance and power. This composition by Ramallah Underground (from the Floodplain album) almost sounds like a Mansell piece, anxious and piercing and yearning, loaded with aural flotsam, with the occasional percussive punctuation.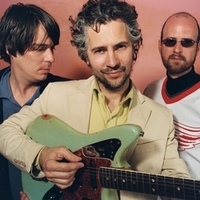 The Flaming Lips, "Powerless." After a decade of producing (and mega-producing) cotton candy from Mars, The Flaming Lips with Embryonic seemed to have a Radiohead moment, creating an unsettled, alienating album. At the center lies "Powerless," seven patient minutes of noise under warm keys and expressive guitars and percussion, and a Wayne Coyne lament through some digital tunnel. The central guitar solo has a surprising emotional heft in its discordant manner, a plea in code. (Download of dubious legality: BeeMP3.com/download.php?file=6519483&song=Powerless.)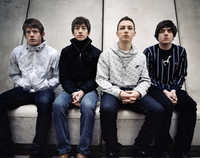 Arctic Monkeys, "Crying Lightning." The second track on Humbug seeds itself in the brain immediately yet remains enigmatic and fascinating. It draws its sexy swagger from a seriously fat and catchy bass line and Alex Turner's voice (all in the center of the mix), while the guitars (mixed to the sides) frequently seem to operate independent of the core song. Its mechanics and production aren't particularly complicated, but it's easy to get lost in a single component. (Download.)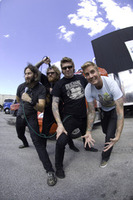 Mastodon, "Divinations (Instrumental)." I love the instrumental math metal of Pelican, and whenever I try out a new acclaimed album by a similar group with vocals, I bemoan the presence of the shouting and screaming; as somebody with little tolerance for the contrived rage of today's metal, they not only detract but ruin. These ensembles are usually so rigorous in composition and accomplished technically that the music can stand on its own. Listen to both versions of "Divinations" on Mastodon's Crack the Skye and tell me what the vocals add — beyond clutter. The instrumental is pretty much wanker heaven, a joyful fury of guitar variations and digressions, and the instruments sing plenty loudly. The banjo introduction is clear enough that a roaring voice is both unnecessary and inappropriate.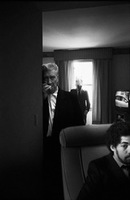 Danger Mouse and Sparklehorse Featuring Vic Chesnutt, "Grim Augury." It's probably better for most people that Dark Night of the Soul, the album companion to a book of David Lynch photographs, was never officially released because of a dispute with record label EMI. If it had, you might accidentally be exposed to this sharply written nightmare, articulated by Vic Chesnutt with precision: "And both our families / At a gathering / Cutting a baby out / With my grandmother's / Heirloom / Antler-handled / Carving knife. / They were under / Her grand chandelier / Where we all together / Have shared holiday dinner." Surely it's a small chance that you'd run across this by chance, but if the words aren't bad enough, there's Chesnutt's haunted vocals over a liquid musical backdrop, a fresh dream against the warped, illogical subconscious. "Yeah, I begged you not to make me tell ya / Yeah, I pleaded with you to, to leave it alone," Chesnutt wisely sings. But if you're a sick puppy like me with even the most rudimentary Web-searching skills, you'll be rewarded and horrified in equal measure.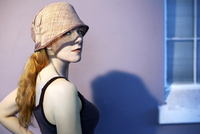 Neko Case, "Polar Nettles." In truth, there could be any of four songs from Neko Case's Middle Cyclone on this list, and there could be none. While I'm still very much in love with Neko, I haven't found with certainty the key to this record — the track or moment that unlocks it for me. But it might end up being the unforced climbing-and-descending way she sings "The Sistine Chapel / Painted with a Gatling gun" on the typically elliptical "Polar Nettles." Middle Cyclone is the whole Neko package — that big, gorgeous voice, those vivid, cryptically literal lyrics, the fragmentary approach to songwriting, that ear for the unconventionally correct arrangement — and I still haven't figured it out yet.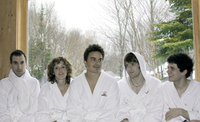 Sunset Rubdown, "Silver Moons." On an album called Dragonslayer and coming from Spencer Krug of Wolf Parade and 136 other bands, "Silver Moons" is shockingly earnest while remaining satisfyingly strange. It has the feel of an acknowledgment of mortality, but it's more likely about a journey, with mixed feelings, to some sort of maturity: "Tell the new kids where I hid the wine / Tell their fathers that I'm on my way." Musically, Krug refuses to let go of his youthful affectations, nearly overloading the song with keyboards and guitars and vocals to magical effect, thanks mostly to a generous heart. (Download of dubious legality: BeeMP3.com/download.php?file=6007036&song=Silver+Moons.)
---
Bonus Disc!
(A second 16, unsequenced.)
Finalists:
Band of Skulls, "Bomb"
Kiss Kiss, "Plague #11" and "Through the Day"
Ingrid Michaelson, "Soldier"
Jason Ricci and New Blood, "Broken Toy" and "Enlightenment"
Second Helpings:
Neko Case, "People Got a Lotta Nerve," "Prison Girls," and "Red Tide"
Vic Chesnutt, "Coward"
Steve Earle, "Rake"
Kronos Quartet, "Oh Mother, the Handsome Man Tortures Me"
Them Crooked Vultures, "Dead End Friends"
Bands on a previous year's list:
The Avett Brothers, "Head Full of Doubt/Road Full of Promise"
Modest Mouse, "The Whale Song"
Pelican, "Ephemeral"
(This article originally appeared in the River Cities' Reader.)