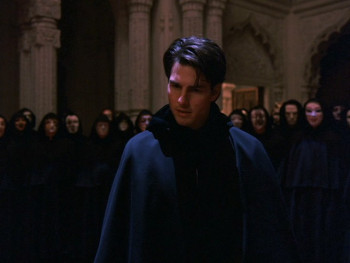 The One-Line Review's Iain Stott has followed up his The 50 Greatest Films project with Beyond the Canon, meant to address complaints that the first survey was too canonical.
The top five:
Eyes Wide Shut;
Mulholland Dr.;
The Killing;
Eternal Sunshine of the Spotless Mind;
Shadow of a Doubt.
The list is here. A different list, weighted for obscurity, is here.
The introduction and methodology are here. The list of 155 participants is here. My ballot is here.
It's great fun to see which movies I was alone on (Clockers, Confessions of a Dangerous Mind, Incident at Loch Ness, and Trees Lounge, among others), and those on which I had unexpected company. Iain has done a tremendous job coordinating the project, compiling the results, and building the site so that everything is cross-referenced.