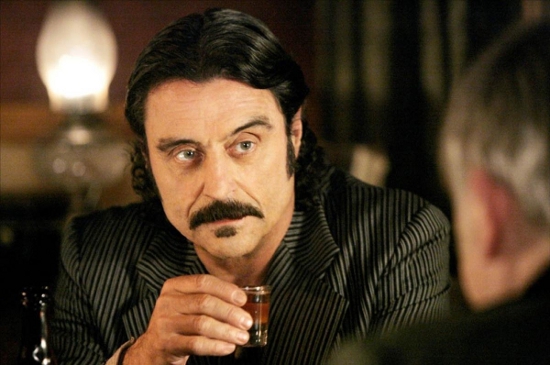 No television show loved language more than HBO's Deadwood, but that statement comes with a caveat: It was not particularly quotable. The dialogue by David Milch and his writers was gorgeous, but it was purposefully verbose and had an often-challenging syntax.
Yet in that thick stew of words and convoluted sentences were tons of great lines, and — more to the point for this article — lots of quotes that can be adapted to your everyday life. My wife and I compiled this list last summer, looking for nuggets that one might use at home, with friends, or in the workplace (but only, it should be stressed, in carefully selected company). A few require a scene partner, but the vast majority are merely waiting for the perfect moment.
With the long-hoped-for Deadwood movie arriving this spring (exact date TBA), I figured that now would be a good time to share.