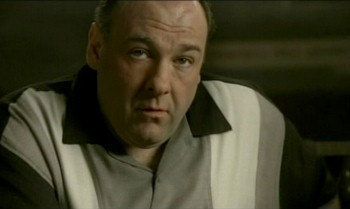 Have you calmed down yet?
Are you over the orgasmic delight you felt at the way David Chase defied all predictions about the end of his beloved series, The Sopranos? Have you recovered from your rage about ambiguity, a lack of closure, and Journey?
Good.
Now let's clear a few things up. Tony Soprano did not die. That last scene was not at all a cinematic expression of Tony's anxiety, and therefore David Chase did jab his middle fingers into your eyes. Yet there was nothing wrong with the way it ended, even if it was manipulative.
In this "Five Minutes" audio commentary, Culture Snob will explain all that and more, without abruptly cutting to silence mid-sentence.