At the Too Many Projects Film Club, Jeremy Bushnell will host the Production Design Blog-a-thon from May 19 through 25.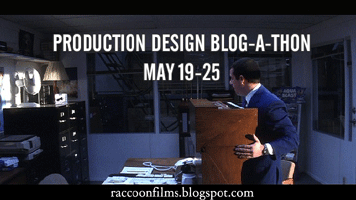 It's a fantastic idea.
As Bushnell writes:
"With a little effort, it isn't difficult to think of films where we have been delighted by the product of production designers' labor and aesthetic, but they have nevertheless received a saddening lack of sustained appreciation, even from the most attentive of critics.

"Film bloggers may not be able to change this state of affairs permanently, but I'd like to call for us to take just one week to focus our collective attention on the role of these under-recognized creators."
I hereby commit to writing something, although I haven't the faintest idea what at this point. Feel free to peruse the Culture Snob DVD collection and make a request in the comments.