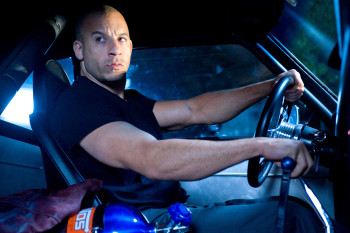 A run of sequels is supposed to die a slow death, with waning interest as a series progresses. What, then, explains the $71-million opening-weekend take of Fast and Furious?
I know everybody has already forgotten the damned thing exists, but I'm still awed by that number. It's a third sequel in a franchise nobody gets excited about, and it tops the series' previous best start by $20 million.
Given the relatively dim star power of Vin Diesel, Paul, Walker, Michelle Rodriguez, and Jordana Brewster, it can't be attributed to their returns. So what is it?
Here's my hypothesis: Fast and Furious isn't a spring movie; it has marked the beginning of summer 2009.
Consider that its opening weekend was just $17 million short of Spider-Man 2's summer 2004 debut. It's also the biggest April opening ever — by nearly $30 million. You shall know it by the company it keeps, and these are not just summer numbers, but good summer numbers. The two Fantastic Four movies opened with $56 million and $58 million.
I had assumed that the season this year would start May 1 (X-Men Origins: Wolverine, followed the next weekend by Star Trek), but my calendar is apparently all screwed up.
You might remember that Fast and Furious was originally slated for a June 12 release. Perhaps this is evidence that summer is an attitude, not a date range.
Alas, neither Fast and Furious nor Hannah Montana: The Movie could translate their box-office wins into Box Office Power Rankings victories. With the lowest winning scores since early January (32 out of 40) and December (31), Monsters Vs. Aliens notched two more titles. This is a demonstration of the field's weakness rather than that movie's strength.
Continue reading for the methodology and the weeks' full rankings.